Our Safety Boat services are vital for the safe operation of the club

Member's page
Access to Members only area, Forum, Racing News, Photo Gallery, Boats, Berths and Equipment for sale.
Thornton Steward Sailing Club

THORNTON STEWARD SAILING CLUB, NR NEWTON LE WILLOWS, BEDALE NORTH YORKSHIRE HG4 4BQ

All members must cover their safety boat duties as part
of the TSSC membership rules. The Safety Boat is
available from 11.00am - 5.00pm on selected weekend
dates and other times.
Manning of the Single Hander safety boat and 2-man
Crew and Helm boat will now managed through a
private link sent by e mail allowing Helm qualified
members and Crew members to volunteer for duties.
All members must complete a training session and a
practical demonstration of all safety boat equipment
before covering safety boat duties.
Book a course on our booking system here
Members only restricted area
As a full member, you can access important information
about the running of the club, including policy
documents and committee meeting minutes.
To enter the restricted area, you will need a login and
password.
Not registered yet? To receive your log in credentials,
request an account here.
Training Courses
For 2021, TSSC continues with a programme of training
courses and member's events during the sailing season.
"Our Powerboat course is a must for the safe handling
of the safety boat - everybody needs to do this
course"….Sailing Sec
Book a place on the next available theory/practical
course and download a copy of the course information
from the downloads area
here
RYA Level 1 and Level 2 courses for adults and
accompanied juniors is scheduled for July and August
Visit the booking system to see dates and availability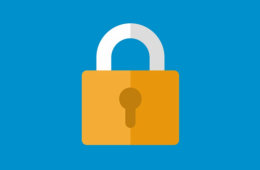 T S S C Photo Gallery
Visit the TSSC gallery to see images and videos from
great events over the last few seasons.
Better still why not upload a photo or video of your
own, using the upload service here….
Racing at Thornton Steward
Our popular Sunset racing series held on Wednesday
evenings throughout the sailing season from April to
October are hotly fought over!
Racing Sundays are also marked on the events calendar,
with a Kickstart session featuring before each race to
encourage new sailors to join in the active racing
community
For Sale & Wanted Adverts
Visit our free advertising portal to sell or buy Sailing
equipment, boats ,trailers and clothing.
Register for free and pay no commission fees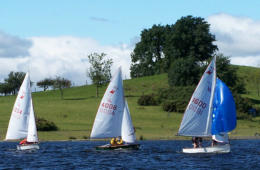 Safety Boat Duties







TSSC Member's Forum
Our members forum is a place for an exchange of ideas,
news, views, help and support from the membership.
join in with any sailing or club related discussion, see
other member's posts and take part in a lively debate
on line.